Cubs News: Three questions about the outfield spots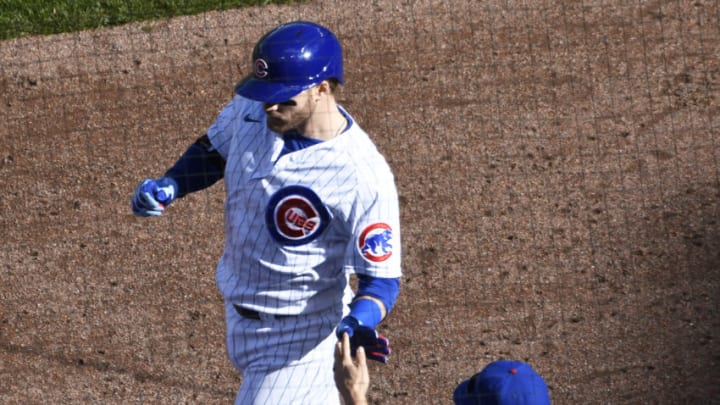 Ian Happ - Mandatory Credit: David Banks-USA TODAY Sports /
Jason Heyward -Mandatory Credit: Charles LeClaire-USA TODAY Sports /
Chicago Cubs: How big a leadership role will Heyward carry?
Plenty. One of the reasons is his 10/5 rights. Heyward has accrued 10 years in the majors, five with the current team. So, in the end, Heyward has full no-trade rights. So what does that mean? Well, it means he won't be traded unless he approves it. But what if he doesn't want it?
If the Cubs stay 'in the race,' Heyward likely stays put through 2023. Well, what if he has a good year? Three years are remaining on his deal. In the end, I say he stays. He is happy where he at. And who knows, maybe the increased responsibility will be good on hin as veterans depart.
As for the backup outfielders? I see Maybin and Hamilton. But what if they don't sign them? I think they'll go for the prudent options in the outfield. I don't know how it could be more prudent than Maybin or Hamilton, but I digress.