Chicago Cubs News: Is it even possible to "blow it up"?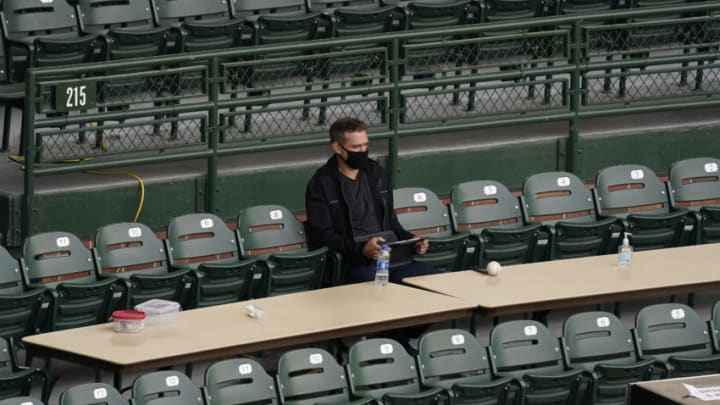 Theo Epstein may be stepping away from the Cubs sooner than anticipated. (Photo by Nuccio DiNuzzo/Getty Images) /
Photo by Nuccio DiNuzzo/Getty Images /
Chicago Cubs president of baseball operations Theo Epstein set a rather ominous tone during his postseason press conference on Monday.
The Chicago Cubs' Theo Epstein–who will be in the final year of his current contract–hinted he could depart once his contract expired with the Cubs and indicated there would be personnel changes in the offseason.
It only seems to make sense.
The Cubs bottomed out by losing two straight to the "Bottom Feeder" Miami Marlins in the Wild Card round. The bats–as they have been for some time–went silent yet again, evoking a rather familiar trend of Chicago's inability to hit in the final months of the season.
Theo did not necessarily say this was something of an "end" for this Cubs core, but the offensive struggles and playoff woes carried an air of finality with them.
Fans will undoubtedly be clamoring for change. The Cubs are unlikely to spend on free agents, given their recent track record. It seems the more likely option is exploring trade avenues for some of the top names on the roster; embrace change, as it were.
But this notion of "blowing it up" will almost certainly be harder to accomplish this offseason than it might have been in past years.