Chicago Cubs Preview: An early look at potential first round opponents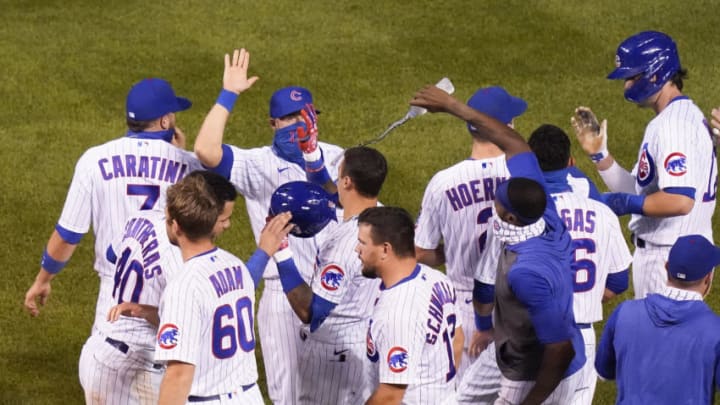 (Photo by Nuccio DiNuzzo/Getty Images) /
(Photo by Nuccio DiNuzzo/Getty Images) /
The Chicago Cubs playing baseball in October is looking like a sure thing, but their first-round opponent is still up in the air.
As we get set for the final week of the regular season, the Chicago Cubs have won four straight contests and sit atop the NL Central with a comfortable 5 1/2 game lead. A team that many have written off this season, the Cubs have kept their heads above water, and now all their gears are turning at the perfect time as October nears.
The playoff structure for this shortened season will be different from others by featuring a 16-team playoff bracket. The first round (Wild Card Series) will feature eight teams from each league, seeded in the following order: division winners by record (1-3), division runner-up teams by record (4-6), and the two best remaining teams (7-8).
The first-round series will be a best-of-three, with all games played at the home ballpark of the better seed with the pairings as follows: #1 seed vs. #8 seed, #2 seed vs. #7 seed, #3 seed vs. #6 seed, #4 seed vs. #5 seed.
As of Friday morning, the Cubs (30-20) currently have the second-best record in the National League.
Current National League Playoff Picture:
NL West
Los Angeles Dodgers (36-15)  (#1 seed)
San Diego Padres (32-19) (#4 seed)
NL Central
Chicago Cubs (30-20) (#2 seed)
Cincinnati Reds (29-30) (#6 seed)
NL East
Atlanta Braves (29-21) (#3 seed)
Miami Marlins (25-23) (#5 seed)
Wild Card
San Francisco Giants (25-24) (#7 seed)
Philadelphia Phillies (24-25) (#8 seed)
St. Louis Cardinals (22-24) (0.5 GB)
Milwaukee Brewers (23-26) (1.0 GB)
New York Mets (23-27) (1.5 GB)
Colorado Rockies (22-27) (2.0 GB)
It would be a miracle to catch the Dodgers for the best overall record, so right now, it's looking like the Cubs will be playing as the second or third seed. This means awaiting them in the first round will either be the first wild card team or the worst team amongst the division runner-ups.
Granted, 10 days are remaining before the season's end, and some teams will have to do more work. The Cardinals and Marlins will be cranking out double-headers in this final stretch to make up for lost time.
So there is definitely a lot that can and probably will change. After all, baseball at the end of the season is pretty unique in itself. When you mix-in a global pandemic plus the elements of a shortened season, we could be in for an exciting finish.