Cubs History: Lou Brock haunted the Cubs in more ways than one
The Lou Brock trade haunted the Cubs for a long time – in more ways than one.
Before Sunday night's game between the Chicago Cubs and St. Louis Cardinals, we learned that Lou Brock, one of the most important players in the history of this longtime rivalry, had passed away at age 81. Between these two teams, in 19 seasons, Brock collected 3,023 hits, 938 stolen bases and 1,610 runs scored en route to the Hall of Fame.
The news comes shortly after we learned about the death of another Hall of Famer, Tom Seaver. Seaver pitched well against the Cubs in his career (as he did against so many teams), yet Brock was a Cubs nemesis for a long time and has been a symbol of frustration for fans ever since.
We know about the infamous trade between the two teams in 1964, when the North Siders, looking for pitching, parted with Brock as part of a six-player deal that brought Ernie Broglio to Chicago. At the time, the trade drew a lot of criticism for the Cardinals, as they gave up an accomplished pitcher. Broglio won 70 games in five-plus seasons with the Cardinals, while many thought that Brock wouldn't amount to much.
Well, we all know what happened after that, as Broglio did next to nothing in Chicago while Brock played all the way until 1979 in St. Louis. Yet it wasn't just the fact that the team missed out on Brock – imagine him on the 1969 Cubs for example. It's also that Brock terrorized his former team head-to-head.
In his career, Brock played in a total of 256 games against his old team. In those games, he batted .334 with an OPS of .856, both his highest mark against any opponent. While he wasn't much of a power hitter, his 20 home runs are the second-most against any club, while his 103 RBI are third-most. He also swiped 98 bases against the Cubs in his career.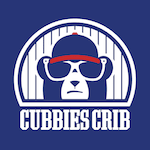 This trade continues to be a sore topic for many of us fans, especially those who are old enough to have watched Brock play. Yet at the time of his passing, we all can stop and appreciate the life and career of one of the all-time greats.