Cubs have a trio of starters – all of whom can be called an ace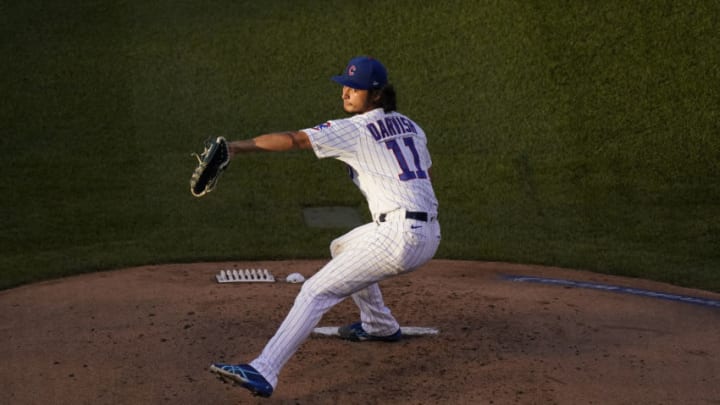 Yu Darvish / Chicago Cubs (Photo by Nuccio DiNuzzo/Getty Images) /
Jon Lester / Chicago Cubs (Photo by Nuccio DiNuzzo/Getty Images) /
Cubs starting pitching has been historically good so far, thanks to three aces.
This isn't how it was expected to go. The Cubs weren't supposed to run off their best start since 1907, at 13-3, bolstered by a starting rotation that was viewed, by many, as a serious question mark heading into the season.
Despite left-hander Jose Quintana's preseason injury, Cubs starters lead the National League with a 2.55 ERA, a 0.90 WHIP and .193 opponent batting average. There have only been a handful of games in which the man on the rubber hasn't been dominant – and the bats have helped overcome those instances.
We're going to focus primarily on the Cubs' big three: Yu Darvish, Kyle Hendricks and Jon Lester. But make no mistake. Tyler Chatwood has been much improved, although he was hit hard in his third start of the season – to the point he may very well force Quintana into a relief role upon his return.
Young right-hander Alec Mills has induced some of the weakest contact in all of baseball in his first two starts. In fact, the average exit velocity hitters have put up against him ranks Mills' work in the top one percent of all big league hurlers. His 16.7 percent hard-hit rate is in the top five percent of the league.
Hopefully, Mills continues his masterful work on the mound. If he does, the Cubs will keep rolling. But lets get back to the three-headed monster atop the Chicago rotation for the time being.