Chicago Cubs' and the three players that need to stay hot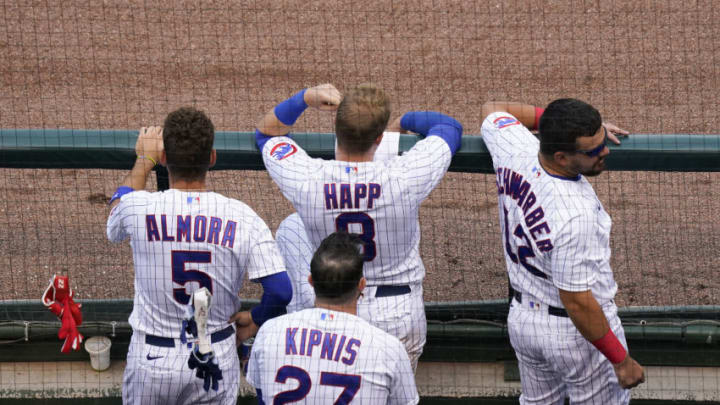 Ian Happ (Photo by Nuccio DiNuzzo/Getty Images) /
(Photo by Nuccio DiNuzzo/Getty Images) /
The Chicago Cubs and the three players that need to stay on fire to keep winning.
So who's hot, who's not? It seems funny to be asking 14 games into the Chicago Cubs season. But we are nearly a quarter way through–no thanks to the St. Louis Cardinals. Five games? But I digress. No need to cry over spilled milk. It is what it is.
So who's blazing on this Cubs team? Three players are ahead of the bunch–for now. One pitcher, two position players. Who are these individuals? They're the ones who have been 'head and shoulders' above the rest.
While some teams–looking at you, Cards–have had the COVID-19 virus for weeks. The Cubs, other than Tommy Hottovy, has had no positive player tests. Now, 60 games and no positive tests would be fantastic for the Cubs–but it won't happen. Still, a quarter way through the season and no positive tests?
Let's look at the players who made the list.