Cubs History: 50 years ago, Jim Hickman was a one-year wonder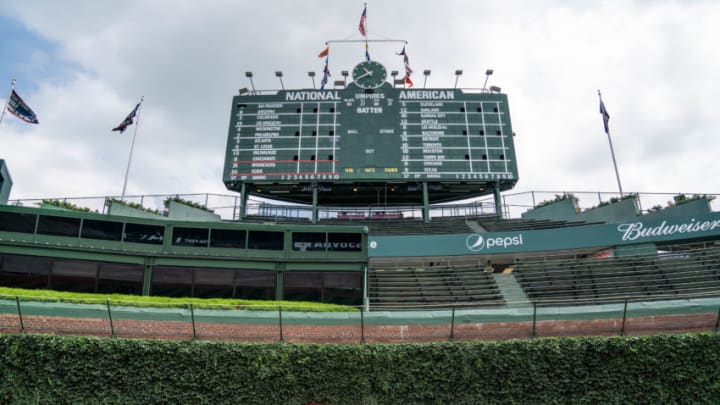 Chicago Cubs (Photo by Brace Hemmelgarn/Minnesota Twins/Getty Images) *** Local Caption *** /
In 1970, at 33 years old, Jim Hickman came out of nowhere to have an incredible season for the Chicago Cubs.
The 1969 season remains one of the most memorable in the history of the Chicago Cubs. After that, there was 1970. The promise of the 1969 season carried over briefly into 1970, as the Cubs went 13-5 in April. But they went into a tailspin after that and managed to finish 84-78.
That season, Randy Hundley missed significant time due to injury, while Ernie Banks, at 39 years old, was winding down his career, though he did hit his 500th career home run in May. On the bright side, Billy Williams finished second in MVP voting, while Ron Santo had another great season as well.
There was another player who came out of nowhere to have a tremendous season: Jim Hickman. Hickman came over to the Cubs early in 1968 as part of the trade with the Los Angeles Dodgers for Phil Regan. Hickman is an often overlooked part of that beloved 1969 team, serving as the team's right fielder and hitting 21 home runs while batting .237.
More from Cubbies Crib
Those 21 home runs had been a career-high, while his .237 average was pretty typical from his previous time with the New York Mets, where he spent several seasons after being part of the expansion draft for the 1962 season. And that's why his 1970 season, at 33 years old, came as such a huge surprise.
Check out these numbers: In 149 games, Hickman batted .315 with 32 home runs, 115 RBIs, 93 walks, and an OPS of 1.001. Santo never had an OPS that high in his entire career, while Hickman's previous career-high had been .794.
Hickman was an All-Star for the only time in his career, and he was the batter who had the hit that led to the famous Pete Rose-Ray Fosse collision at home plate in that year's Midsummer Classic. For the Cubs, Hickman also showed versatility, starting the year in the outfield but gradually moving to first base as Banks was missing time late in the season. He eventually finished eighth in MVP voting, the only year he ever placed.
Hickman had a couple more nice seasons for the Cubs in 1971 and 1972, but they didn't even come close to what he accomplished in 1970. 1973 was his final year with the team, and he last appeared with the St. Louis Cardinals, his original team, in 1974.
Unfortunately, Hickman passed away in 2016. His incredible 1970 season seems to have been forgotten, as 1970 as a whole is mostly overlooked in the wake of the disappointment to end 1969. Still, let's appreciate what Hickman did that year, as well as in his career as a whole.