Chicago Cubs: Is there going to be a season or not?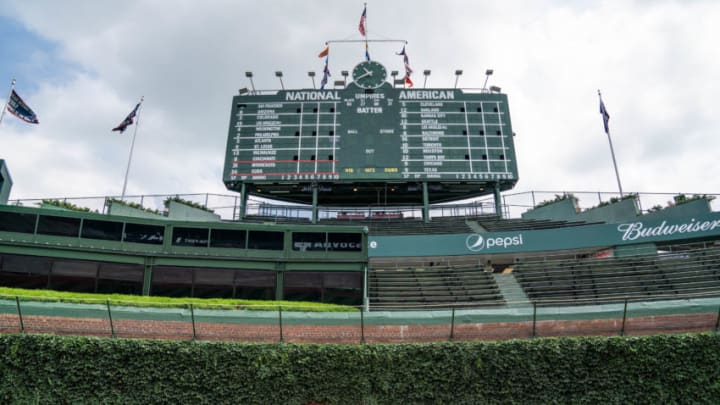 Chicago Cubs (Photo by Brace Hemmelgarn/Minnesota Twins/Getty Images) *** Local Caption *** /
The Chicago Cubs just want an answer. Will they or won't they have a season?
Chicago Cubs' fans are sick of the indecision. Will they or won't they play? Some wish they wouldn't. It's just too late. Seventy games are the player's choice. But 50 to 60 games is the MLB decision. To be honest, anything less than 82 games is a no-go. On the other side, there's some out there that wish to see baseball. ANY baseball.
KBO (Korean Baseball Organization) is holding dong the fort, so to speak. Their lineup consists of two to three American players–if that. But the KBO has baseball, even if there are no fans. So if you see a Kiwoom Heroes jersey on Michigan Avenue? You know what you're looking at. Big Heroes fan. Get it? Big Hero? Nevermind. Moving on.
Fans of MLB just want to see baseball. Whether it's 162 games or 60 games–they want baseball. Now the Cubs? They are a pricey ticket to possess.  It cost an average of $59.49 to see a non-premium game–the highest in baseball.
So they don't necessarily want to see a game live–just on the Marquee Sports Network. Sorry Comcast users. And no fans, only essential personnel. Anyhow, someday they will work with Comcast and the MSN–but not now.
So just to be clear, MLB will say if there's going to be a season. But the 'star players' will say if they'll play or not. Heck, any player will say if they will play, not just stars. But let's not forget, they'll forfeit all their salary. And the players in this league can't do this, even if they want to.
So damned if they do, damned if they don't. There's no way out of this one. Either they play the game under the MLB rules–which they're screwed. Or they play under the MLBPA rules–slim chance–, and they get a universal DH, taxi squad and more. Again, highly unlikely.
All this is due to the coronavirus. If players and owners can get on the same page, there will be baseball. But the league doesn't have it in place. And the players can't chance it. Can you imagine players–or essential staff–getting sick and dying from this? That's not a chance that I'm willing to take. If the COVID-19 is here to stay? Cancel the season. That's a high price to pay for revenue.