The Chicago Cubs sign Matt Mervis as an UDFA from Duke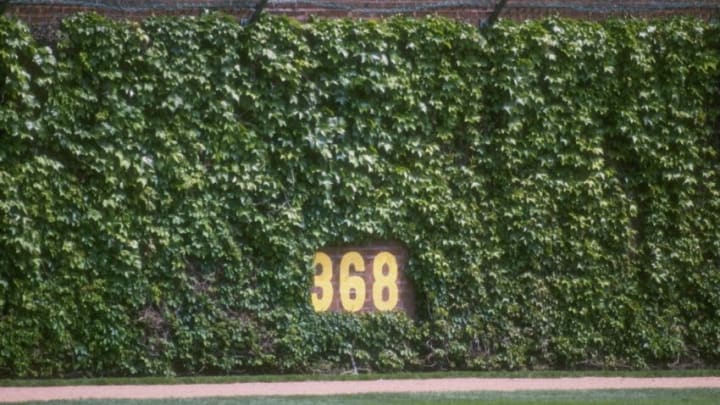 Mandatory Credit: Matthew Stockman /Allsport /
The Chicago Cubs signed Matt Mervis from Duke. He's a first baseman and a relief pitcher–making him the first since Shohei Ohtani to do both.
The Chicago Cubs generally put them where they'll succeed–as a pitcher or fielder. But Matt Mervis is one that you try to 'leave him like he is.' With 13 pitchers, give or take, you need someone like Mervis to lighten the load. As a pitcher that can swing the bat, he would be excellent with that.
In 2020 in 16 games, he was slashing .304/.458/.589  with a 1.048 OBP with Duke. He had five doubles, one triple, three home runs and 15 RBI when the season was cut short by the coronavirus.
The pitching was the wild card. He's never been much of a reliever. In his junior year, he had 8 1/3 innings with a 2.16 ERA. His senior year–which was cut short by COVID-19–he only had two innings with a SO/9 of 9.0–the best of his career. Small sample, but still impressive.
The Cubs will look at the numbers and do what's best. But Mervis is a special breed. He's coming together as a hitter and a pitcher. So what to do? Leave him as a hitter? Relief pitcher, perhaps? That is a senior you target in the draft. Hitter and pitcher? Boom.
Maybe there's a way to leave them as a serviceable reliever and make him come along with his bat? To be honest, they likely drafted him as a pitcher. He's a first baseman. The only way they'll bring him along bat wise is to be a third baseman–maybe a corner outfielder.
They would have drafted him about the 7th, 8th or 9th round. They weren't there, so the Cubs needed to improvise. They would have risked letting fall to the 20th round, but that's not feasible–especially since he can pitch.
So I can't wait to see where Mervis lands. He's a two-way player with an ability to go one way or the other. Mervis perhaps had his biggest at-bat against Army, when he hit a grand slam in a comeback win.