Chicago Cubs: A primer on the international market for 2020-21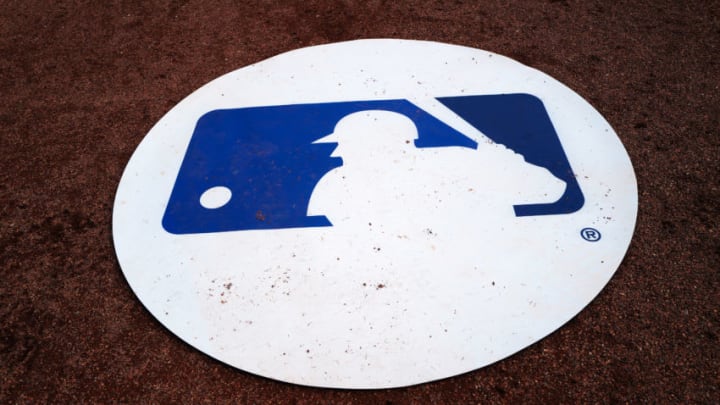 DUNEDIN, FLORIDA - FEBRUARY 27: MLB Logo on the batting mat during the spring training game between the Toronto Blue Jays and the Minnesota Twins at TD Ballpark on February 27, 2020 in Dunedin, Florida. (Photo by Mark Brown/Getty Images) /
(Photo credit should read OMAR TORRES/AFP via Getty Images) /
Chicago Cubs: The top prospect in the class
The Cubs know a few things about scouting talent from the Dominican Republic. A longtime fan favorite, depending on who you ask these days, Sammy Sosa, hails from El Dominicano. So do former Cubs Alfonso Soriano, Starlin Castro, and Aramis Ramírez.
More from Cubbies Crib
Linked to the team this year is 16-year-old Cristian Hernandez. We have talked about Hernandez before here at Cubbies Crib, but it does not hurt to bring a refresher to fans' minds. Already standing at over six feet tall, the teenage Hernandez is lean for his age.
Hernandez shows a bouncy stance when in the boxed. It is relaxed, and it is a stance similar to Javier Baez. Regarding his swing pattern that, also, is similar to that of Baez. Hernandez draws a long bat through the zone and provides impressive power. There exists an abundance of smoothness from his hands driving through the ball.
The power for Hernandez is expected to develop further as he continues to mature. He is projected for plus raw power. Hernandez has also improved upon his speed, which makes him a threat on the base paths. Chicago is expected to throw roughly $3.5 million Hernandez's way. Let's hope he's the next Gleyber.