Chicago Cubs: The day two teams combined for 45 runs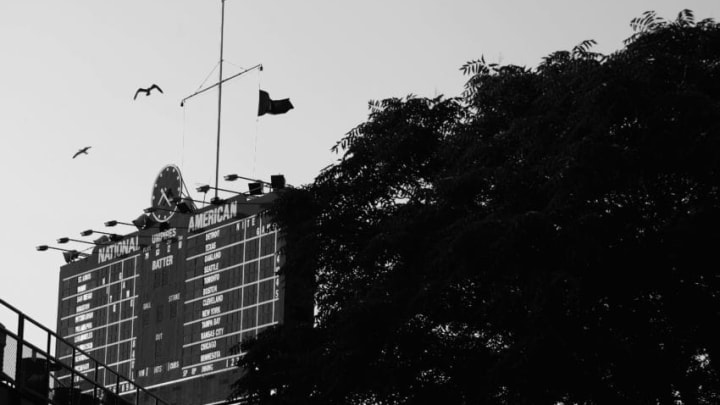 Wrigley Field / Chicago Cubs (Photo by Scott Halleran/Getty Images) /
(Photo by Scott Halleran/Getty Images) /
Chicago Cubs: A wild finish
Fast-forwarding to the bottom half of the eighth inning, Philadelphia led 22-19. As had become customary, the team knocked out three straight singles to bring their run total to 20. After a couple more singles, the game was finally tied, 22-22.
It stayed tied into extra innings, where, at the top of the 10th, the aforementioned "Cubs killer" Mike Schmidt untied the game with a solo home run, his second of the day. The Cubs were sent down in order in the bottom half, and the final score of 23-22 showered dismayed fans as they left Wrigley after a four-hour affair.
The final tally for the day: 50 hits, 45 runs, four errors, 11 home runs. Only Phillies reliever Rawly Eastwick and Cubs reliever Ray Burris did not allow a run, which is funny in its own right as each guy had an ERA of above six at the time. Remembering this game as one of the wildest in history is an understatement. Chicago fought bravely and fell short. Even so, it remains a big part of baseball history, something the Cubs know a lot about.