Chicago Cubs: The day two teams combined for 45 runs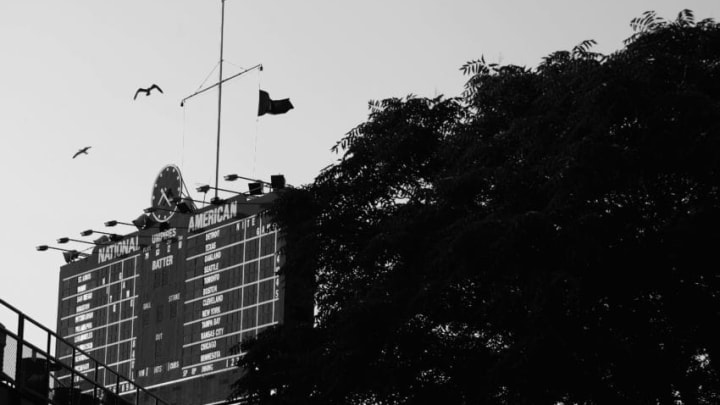 Wrigley Field / Chicago Cubs (Photo by Scott Halleran/Getty Images) /
(Photo by Jamie Sabau/Getty Images) /
Chicago Cubs: What in the world is happening?
By the bottom of the third inning, the Phillies took a 15-6 lead following more singles, doubles, and another home run. The Cubs offense had fallen stagnant in the middle innings and, by the fourth, were down 17-6. In the bottom half of the inning, Kingman launched his second home run of the day, followed by a solo shot from Steve Ontiveros. Chicago had a pulse.
Philadelphia responded gallantly with another four spot in the top half of the fifth, courtesy of strategic small-ball. Coming into the bottom half of the fifth, down 21-9, wildly, the Cubs began mounting yet another comeback. After quickly loading the bases again, Mike Vail walked to cross a run, and then Bill Buckner hammered a grand slam to once again make it a perfect football score of 21-14.
A couple of batters later and the Cubs were within five runs. For just an air of time, the game stayed pat, and then, at the bottom of the sixth, hell broke loose again. Chicago plated another three runs, including Kingman's third home run of the day. It was a two-run ball game.