Chicago Cubs: The day two teams combined for 45 runs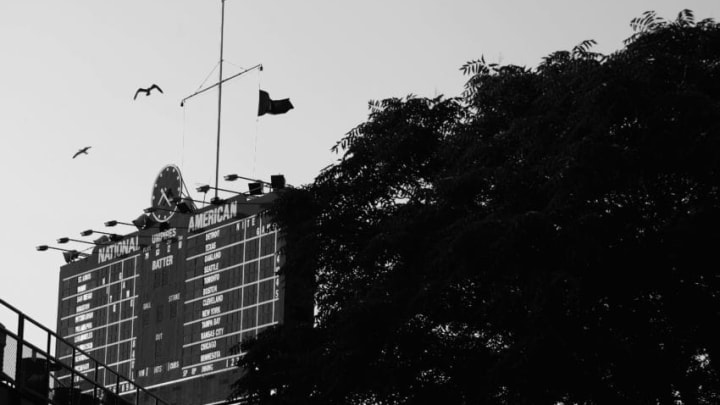 Wrigley Field / Chicago Cubs (Photo by Scott Halleran/Getty Images) /
(Photo by David Banks/Getty Images) /
Chicago Cubs: A wild beginning
On a brisk Thursday in front of a crowd of fewer than 15,000 spectators, starting pitcher, Dennis Lamp was tasked with bringing the Cubs a dub. Opposing Lamp was 24-year-old Randy Lerch. The team was barely keeping their heads above water, at 16-15, while the Phillies were in a much better spot early on, at 23-10.
Leading up to that day, Lamp had been quite useful. He boasted a 3.05 ERA with two complete games, one of them being a shutout with a single walk. Lerch, meanwhile, was in a similar boat with a 3.19 ERA. Lerch also had posted two complete games himself leading up to that circus of an afternoon.
Right off the bat, fans knew they would be in for a possibly crazy ride. Lamp faced just seven batters with the following at-bats as a result: single, double, fielders choice, home run, single, single, home run. It was a nightmare. And for the Cubs pitchers, it was only beginning.