Chicago Cubs: A look at five random team heroes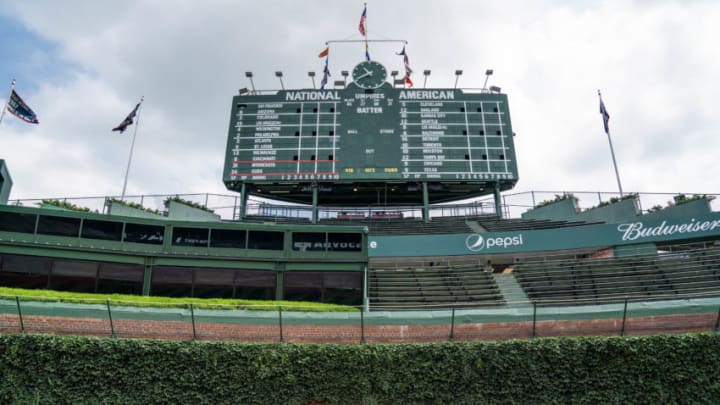 Chicago Cubs (Photo by Brace Hemmelgarn/Minnesota Twins/Getty Images) *** Local Caption *** /
John Baker (Photo by Brian D. Kersey/Getty Images) /
Chicago Cubs: When the game goes long, drastic times call for drastic measures.
It is rare enough to have a game go 16 innings; it is even more unusual for the winning pitcher to be a position player. Both those things happened at Wrigley Field when the Cubs faced the Colorado Rockies on July 29th, 2014. The winning pitcher was veteran catcher John Baker.
How did it all unfold? Going into the 16th, the teams were pretty much dry in terms of players that could be substituted. Manager Rick Renteria decided to put Baker in to pitch the top of the 16th. The few scattered people still left in the park cheered as Baker got a pop out and groundball double play to put up a scoreless inning. Baker then began the 16th inning rally with a leadoff walk and eventually scored on a bases-loaded sac-fly to right by Starlin Castro to win it.
The game was six and a half hours long, the longest in Cubs history. When Baker crossed the plate, it was about 1:34 in the morning. Props to those people who stayed that whole time. This was another season where the Cubs were not going anywhere, but what a fun game this was.