Chicago Cubs: Five facts you might not know about Wrigley Field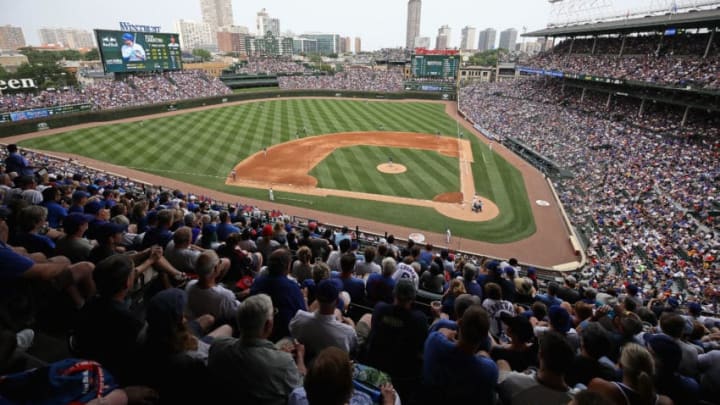 General pic, Wrigley Field (Photo by Jonathan Daniel/Getty Images) /
(Photo by Nuccio DiNuzzo/Getty Images) /
Chicago Cubs: It took two years to add the upper deck at Wrigley Field.
After the first major expansion previously mentioned in 1923, the Cubs decided to really increase their capacity at Wrigley Field with the addition of the upper deck. This project was completed over two years (1927-1928) and it required building one section at a time. So for the 1927 season, Wrigley looked a bit funky.
That year saw the upper deck built from the left field corner to about where the curve in the pressbox area starts. They kept the original pressbox in the center of the grandstand for that season so the new upper deck did not go quite half way, but close to it. The rest was just the original single deck look it had when it was built. Here is a link to a picture of what it looked like.
In 1928 the upper deck was completed to the configuration we know well today. This was the year the ballpark really began to take its famous shape that everyone knows. The ivy walls, scoreboard and bleachers were a decade away from being built, but the grandstands being double-decked was a big step in creating the now-famous image of Wrigley Field.
These are just a few things that stand out in Wrigley Field history. Hopefully plenty more cool additions to come. Did you know all of this?