Chicago Cubs: Five facts you might not know about Wrigley Field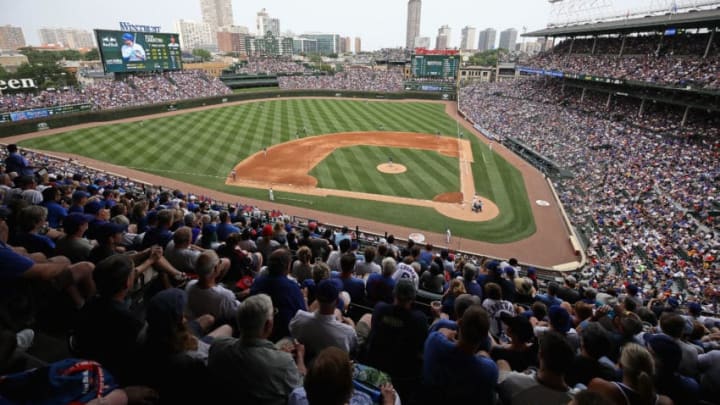 General pic, Wrigley Field (Photo by Jonathan Daniel/Getty Images) /
(Photo by Mark Rucker/Transcendental Graphics, Getty Images) /
Chicago Cubs: Fans could not always keep foul balls way back when, this changed at the corner of Clark and Addison.
Imagine being at a ballgame and catching a foul ball. You are excited as fans around you cheer. The joy is killed when an usher comes over and demands you give the ball back to the field. This is how things used to be a century ago. Charlie Weeghman defied these laws when he opened the park for the Federal League in 1914.
Instead of having fans return the balls, Weeghman put in a policy to where he allowed fans to keep them. He wanted the experience at his ballpark to be unique and stand out. When he bought shares in the Cubs and moved them to Wrigley Field (then called Weeghman Park) in 1916 he would institute the same policy despite strong criticism.
Eventually the policies changed and fans all over baseball got to keep foul balls. This long-loved tradition can be traced back to Wrigley Field. Might as well worth noting that Weeghman also used the park to establish the first ever permanent ballpark concession stands (behind the home plate section). Later Wrigley Field was the first ballpark in the majors to bring an organ in to play music in 1941.