Chicago Cubs: Five facts you might not know about Wrigley Field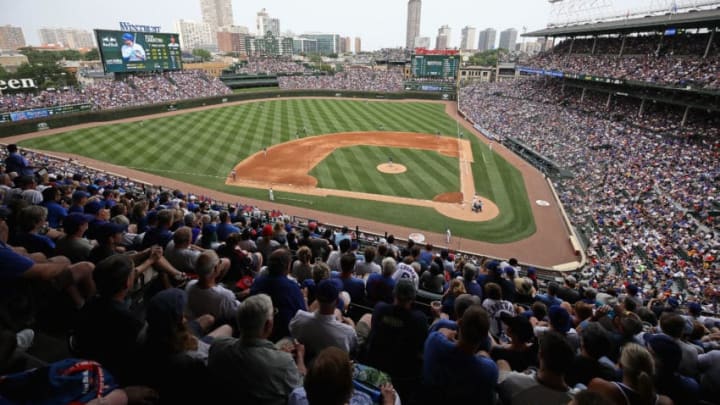 General pic, Wrigley Field (Photo by Jonathan Daniel/Getty Images) /
(Photo by Jonathan Daniel/Getty Images) /
Chicago Cubs: There really is not much left from what was put in place in 1914.
Over the 2017 and 2018 offseasons, Cubs fans saw pictures and video of the concrete seating area in the lower grandstands get completely ripped up and rebuilt. Some might think that they were killing off what was left of the original seating area built in 1914. Well…the truth is the original concrete in the lower level of the seating area has been gone for decades.
Most of the lower level concrete that was replaced was actually from the late 60s/early 70s when the seating area was redone. Engineering and materials just were not as durable back then as they are now so concrete was subject to lots of wear and tear over years due to foot traffic and exposure to the elements. One fan could probably see even the 60s/70s concrete was really taking a beating. Remember in 2004 when chucks of it fell?
As historic the ballpark itself is, the truth is there is very little remaining from the original 1914 structure. It is really just the steel skeletal structure of the lower level and roof that remain. Two big parts of the original 1914 structure had been demolished in recent years: the outer brick wall beyond the old bleachers in 2005 and the visitor's clubhouse in 2018. The elements of the park that are deemed landmark status are mostly things added after the initial 1914 construction.