Chicago Cubs: Five facts you might not know about Wrigley Field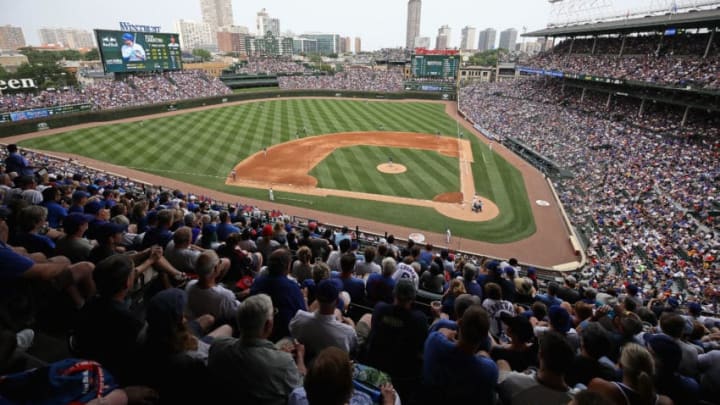 General pic, Wrigley Field (Photo by Jonathan Daniel/Getty Images) /
(Photo by David Banks/Getty Images) /
The beloved home of the Chicago Cubs on the corner of Clark and Addison has plenty of stories to tell, including some that many people might not know.
106 years ago, a man named Charles Weeghman hired architect Zachary Taylor Davis to construct a ballpark on Chicago's north side for his new Federal League team, the Chi-Feds (or Whales). The 14,000 seat concrete and steel single-deck stadium, which cost roughly $250,000 to build,  opened for the club in April 1914. Today the ballpark still stands and is known as Wrigley Field, home of the Chicago Cubs.
A majority of Cubs fans likely know the basic story of how Wrigley Field came to be over a century ago. In 2014 when they celebrated the 100th anniversary of the park, the Cubs and Arizona Diamondbacks even wore throwback Federal League uniforms during the home opener. Most fans also likely know that the famous marquee, scoreboard and ivy all came at later times after the park was built. Yet there are so many details about the park's history that can get lost.
Big-time history buffs probably know many of the other details, while younger and/or casual fans might not know as many of them. Here are five interesting facts about Wrigley Field a casual baseball fan might not know.