Chicago Cubs: What could have been the best series in London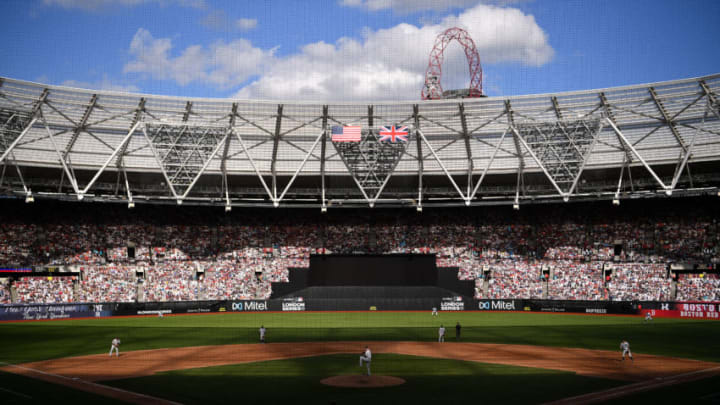 Chicago Cubs (Photo by Justin Setterfield/Getty Images) /
Chicago Cubs top-down view, Chicago Cubs (Photo by Scott Olson/Getty Images) /
Chicago Cubs: For the world of baseball
It does seem like when the MLB puts games outside the United States, and the most interest comes from the host country, which is good cause it draws attention in the game and potentially gets people involved playing the sport or studying the game more.
From a financial standpoint, games in different countries seem like they cost a lot. Well, your right, they do require a lot, but in the end, it's worth it. Just imagine all the advertisements on social media, billboards, etc. Live-streams are becoming the norm in today's society with sports live-streaming that expands their audience.
All in all, baseball is getting more popular throughout the world. As it gets more popular, it will grow even more than just Mexico and London. Who knows, we may also see a professional team eventually form in London.