Chicago Cubs: What could have been the best series in London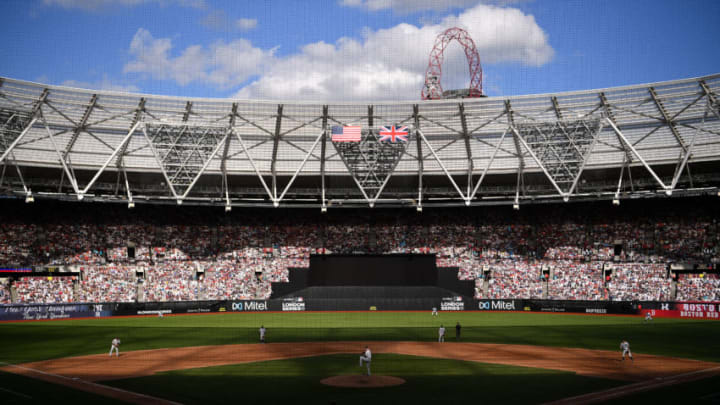 Chicago Cubs (Photo by Justin Setterfield/Getty Images) /
The Chicago Cubs and St. Louis Cardinals rivalry is one of the best in the world. This series would have taken the competition to a whole other level.
The Chicago Cubs were going to take on the St. Louis Cardinals in this year's London Series presented by MITEL & the MLB. Unfortunately, the highly anticipated event of the summer was canceled by MLB due to the COVID-19 pandemic.
Imagine being a huge soccer fan and you're going to see one of the biggest soccer matchups in the world, between Manchester City and Manchester United. Like the Cubs versus Cards, this red versus blue rivalry is one of the top competitions across England. Just this past March, the two went head to head, Over 73,000 crazy soccer fans packed the arena to support their side.
Just like Manchester United vs. Manchester City, the Cubs have had quite the attendance throughout each season. Last year the Cubs ranked 4th according to the ESPN's 2019 attendance report with an average of 38,208 just at Wrigley Field, The Cubs drew almost the same number on the road (33,454).