Building a Chicago Cubs All-Star super team for the record books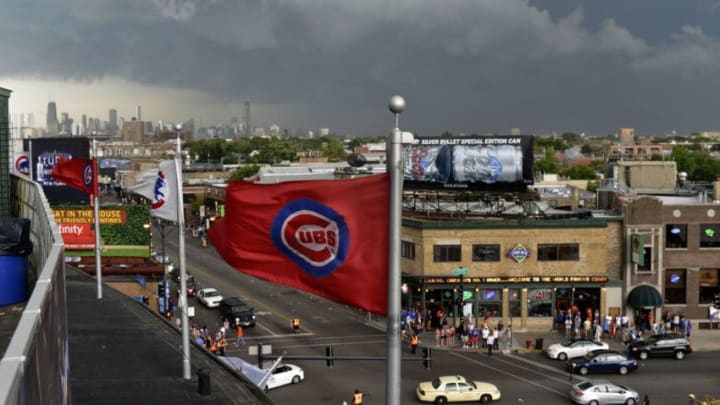 Wrigley Field (Photo by Brian Kersey/Getty Images) /
Andre Dawson / Chicago Cubs (Photo by: Bernstein Associates/Getty Images) /
Chicago Cubs: The Hawk and Slammin' Sammy steal the show
Starter: Andre Dawson
The Hawk joined the Cubbies in 1987. During his first season with the team, Dawson blasted a team-leading 47 home runs producing 137 RBI, leading his way to claim not only the MVP award but also a Gold Glove and a Silver Slugger title. As a member of the Cubs, Dawson was named to an All-Star team five times from 1987-91. Dawson was elected to the Hall of Fame in 2010.
Backup: Sammy Sosa
Slammin' Sammy joined the Cubs in 1992 via a trade with the crosstown rival Chicago White Sox. In his 13 years as a Cub, Sosa played in 1,811 games. In those games, he smashed 545 dingers. Of  course, he's most well-known for his part in the Great Home Run Chase of 1998, when he battled Mark McGwire all summer long.
Sosa did, however, earn some hardware during his playing time. The seven-time All-Star won the 1998 National League MVP award, 1998 Major League Player of the Year, 1998 Roberto Clemente Award and 1999 NL Hank Aaron Award.
Honorable Mention: George Altman, Bill Nicholson