Building a Chicago Cubs All-Star super team for the record books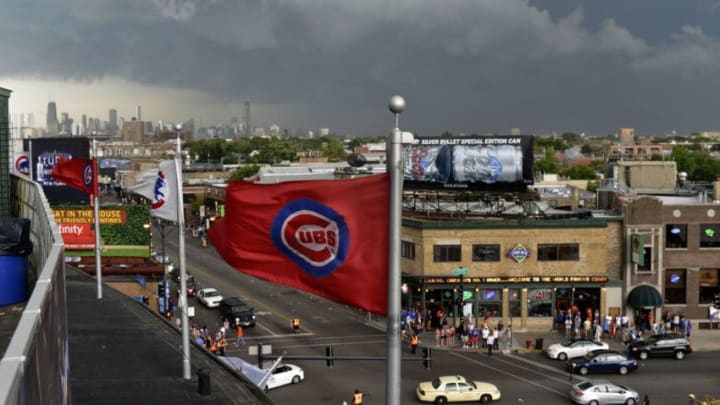 Wrigley Field (Photo by Brian Kersey/Getty Images) /
Chicago Cubs Logo (Photo by Joe Robbins/Getty Images) /
Over the years, the Chicago Cubs have sent countless players to the Midsummer Classic. Here's my take at assembling an all-Cubs All-Star team.
Throughout their nearly century-and-a-half history, the Chicago Cubs have boasted Most Valuable Players, Hall of Famers, Cy Young recipients, World Series champions and innumerable All-Stars. Well, that's not quite true.
Chicago has sent a cumulative 197 players to the All-Star Game over the years. From old-time names like Gabby Hartnet to Mr. Cub himself Ernie Banks, this list is chock-full of talent from generations past and the stars of today. For our purposes, this will range from 1933 to today.
With any list like this, there have to be rules. I've kept it relatively straightforward.
The player must have earned at least one All-Star selection.
It does not matter what year they were an All-Star; nor does it matter if they physically appeared in the game.
I'm sure the wheels are turning for you. Without further ado, let's dive into this all-Cubs All-Star team.