Chicago Cubs: What holes will the team look to fill this offseason?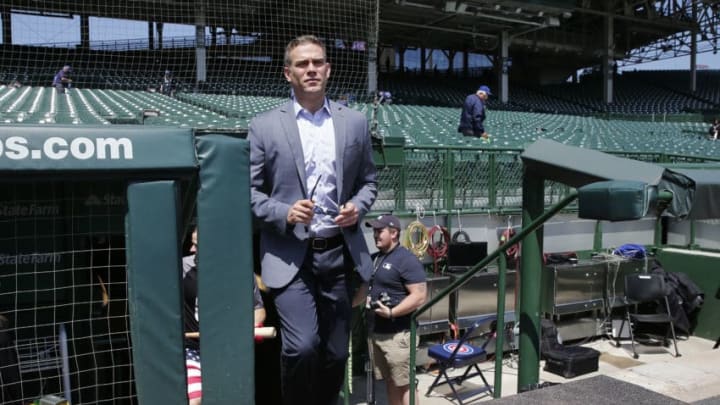 Photo by Nuccio DiNuzzo/Getty Images) /
(Photo by Nuccio DiNuzzo/Getty Images) /
Chicago Cubs: Shaky bullpen, late-season pitching woes doom team
Unlike the previous two positions, the Chicago Cubs pitching staff can boast some major successes. Yu Darvish pulled a complete 180 after the All-Star break and became the team's best starter while Kyle Ryan and Brandon Kintzler revived their careers with strong performances.
Yet, the team still lacked in the pitching department. Lester, Quintana, and Hamels all took a turn for the worst down the stretch. Lester in particular saw his ERA balloon to 4.46, his worst mark since 2012, while allowing a league leading 205 hits.
Hamels dealt with injuries and never really found his groove again, though he still managed to finish below a 4.00 ERA due to a strong first half. Quintana was the worst of the three, however, completely collapsing in the second half, resulting in a 4.68 ERA: the highest of his entire career.
This is all said without even addressing the bullpen, which was rocky despite putting up decent numbers. Though the team managed a 3.98 ERA in the bullpen, they also blew 28 saves this season, indicating a distinct lack of clutch pitching.
Craig Kimbrel, who was thought to be the Chicago Cubs' biggest acquisition before the trade deadline at the time, was worse than anyone could imagine, ending with a staggering 6.53 ERA. However, he's still under contract for another two years with an option for 2022, so he has time to bounce back.
The team will also lose many key contributors to the bullpen, including Cishek, Strop, and Kintzler, to free agency. Strop wasn't particularly good at all this season, but both Kintzler and Cishek anchored the back end of the 'pen, leaving the front office to either look to some of the organization's minor league arms or free agents to fill in for similar production.
The Chicago Cubs front office will have their work cut out over the coming months, but at least they have an idea of what the biggest concerns are. Hopefully, the team can retool itself to turn these weaknesses into potential strengths in 2020.