Chicago Cubs: What holes will the team look to fill this offseason?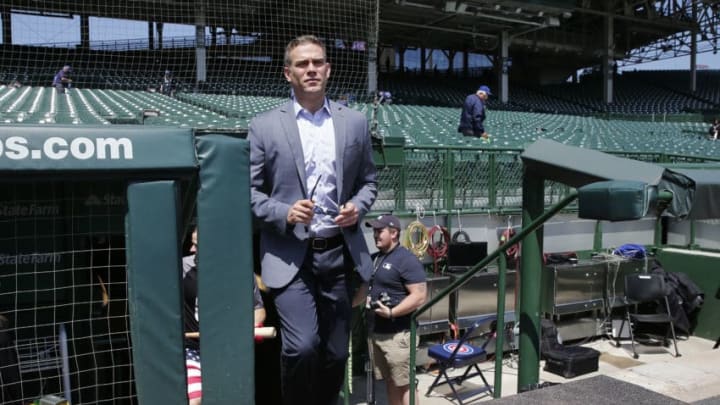 Photo by Nuccio DiNuzzo/Getty Images) /
Photo by Nuccio DiNuzzo/Getty Images) /
With the 2019 season coming to a bitter, disappointing end, a Chicago Cubs lineup once thought so highly of now looks riddled with holes, leaving a lot of work ahead for Theo Epstein and the front office.
The Chicago Cubs haven't looked this vulnerable since 2014 when they missed the postseason for a sixth straight season. Now, with Joe Maddon out as manager, it's clear that massive changes are in order.
Theo Epstein is still looking for the Cubs to be competitive in 2020 according to Chris Emma of 670 the Score, but it's going to require a lot of retooling of the roster. It will also require the Ricketts to open their pocketbooks for any additions Epstein may have in order.
Despite still boasting a wealth of talent in its core, the Cubs never really had a great supporting cast around Kris Bryant, Anthony Rizzo, Javier Baez and Willson Contreras. As for pitching, very little went right, with Jon Lester, Jose Quintana and Cole Hamels all struggling down the stretch and the bullpen being suspect all year long.
To add to that, alongside Maddon leaving are many other possible free agents like Steve Cishek, Pedro Strop, Hamels, and Ben Zobrist. There's also a possibility of the team letting Quintana walk this year instead of picking up his option.
That's not to say all is bad, but a majority of the positions outside of the range of the core four really struggled in 2019 and they're about to get thinner. Among the Cubs biggest concerns, however, are second base, center field, the starting rotation, and the bullpen.