Chicago Cubs: Remembering the lasting impact of Phil Cavarretta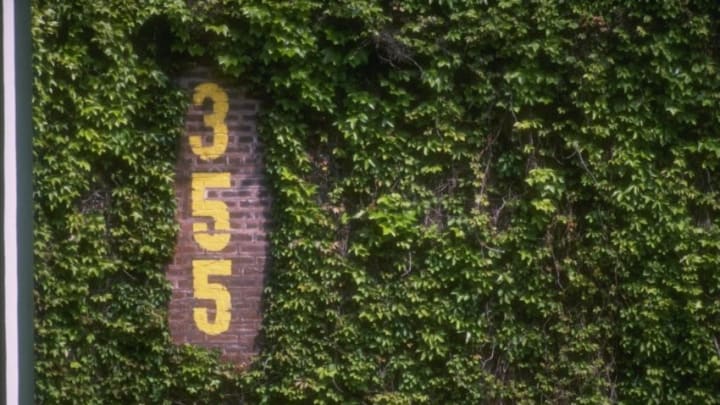 Mandatory Credit: Matthew Stockman /Allsport /
Chicago Cubs: Measuring up to the talent
At the time of his life when heading to the Cubs for a tryout, Cavarretta was only 17 years old. Trying to measure up to the big league talent was undoubtedly a scary proposition for the lanky teenager. He was, of course, the smallest guy on the field and faced immediate ridicule as a result. In his biography at the Society for American Baseball Research, written by Lawrence Baldassaro, Cavarretta gave insight to that experience:
""I went out there and I must have weighed 150 pounds. I'm walking around and, geez, all these players are looking at me and they thought I was a batboy.""
Shortly after that, the clubs manager at the time Charlie Grimm told Cavarretta to jump in the box and take a few hacks for the team to get a look at him. From then on, it was on. Cavarretta knocked a batting practice home run and left that day having signed a contract to play professional baseball for $125 per month. It kicked off a fantastic career in Chicago.