Chicago Cubs: Getting to know Tennessee Smokies broadcaster Mick Gillispie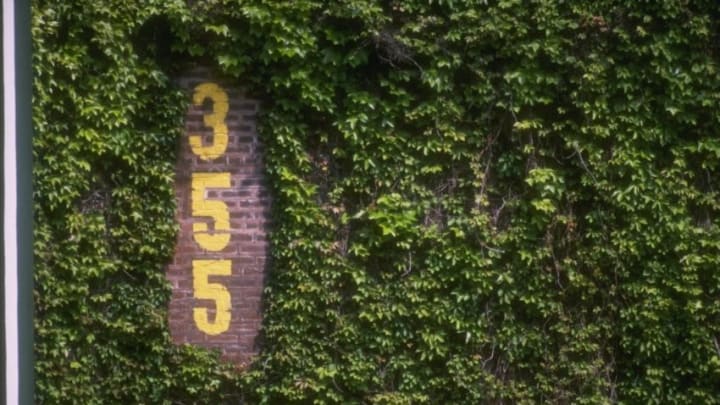 Mandatory Credit: Matthew Stockman /Allsport /
(Photo by Jonathan Daniel/Getty Images) /
Chicago Cubs: It's a long journey that requires a lot of work
One question really loomed in my mind as we chatted. What advice would you pass along to someone trying to break into the field of baseball writing/broadcasting?
""The first thing is be related to a famous broadcaster. You get what we refer to in the business as the fast pass". Thats a free trip around the Minor Leagues to great jobs without experience or the grind. Haha I'm mostly joking. There are a few things I advise. First, if you are still in school, take lots of English, Spanish and Anatomy classes. Second, play the game if it's not too late and learn the game. It really helps knowing first hand by having wore a uniform at some level. Third, network, network, network! The best networker is going to get the best opportunities."
Outside of learning where his passion came from and his journey along the way, this is my favorite insight to gain from Gillispie. So many of us are trying to work our way into the industry as a career and so hearing him speak on his experiences, and that advice is enormous for all of us pursuing such an avenue.
What has been the most exciting call of your career?
"Wow, that's a good question – Top for me was calling the Cubs Spring Training innings that comedian Will Ferrell was doing his 10 teams in one-day thing. He played for the Cubs and Angels. I thought it was so funny. I called Eric Yokish throwing a no-hitter and Javy Báez making an incredible catch in the 9th to save it. I was on the SEC Network TV call for the first homerun at Shewell-Thomas Stadium after the stadium renovation. Honestly, I'm probably forgetting a lot of other ones."
This final question was such a fun one to ask just because, as Mick discussed, there are many moments I am sure that he has enjoyed calling over the years. To hear about the experience of being able to see a no-hitter live is such a grand thing, as well as his other experiences.
Being able to correspond with Gillispie was such a great experience as his talent is tenfold across Minor League Baseball and the game itself and I look forward to hopefully talking baseball with him again one day in the future. And, who knows, maybe we'll all hear him calling Chicago Cubs games someday.