Chicago Cubs: How much will it cost to watch the Cubs in 2020?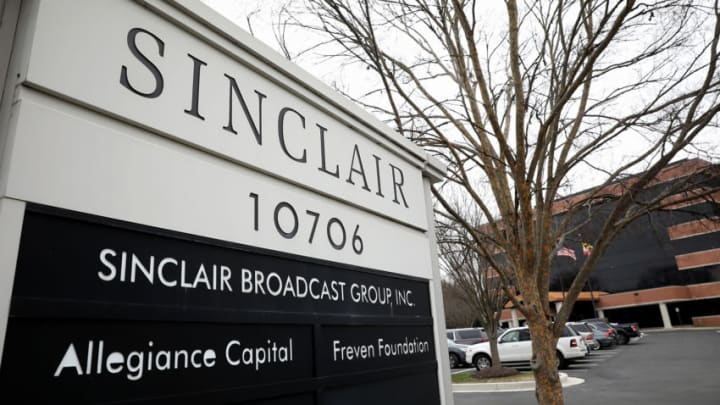 (Photo by Win McNamee/Getty Images) /
(Photo by William Thomas Cain/Getty Images) /
The real cost and profit of Chicago Cubs TV
Now you know darn well that Sinclair is going to charge us, at a minimum, close to what we pay MLB TV for a discounted single season right to watch the Cubs; about $60. So if 10 million subscribers are paying $60 a piece, that's $600 million. Now math was not my best subject, but even I have to ask, what is this $50 million profit stuff? Let's be honest about the real cost and profit.
More from Cubbies Crib
Sinclair is saying, $50 million is just the profits, not their operating costs. They haven't disclosed how much the whole whopper will cost – they're only telling us about profits which don't compute because of the unknown operating costs. Of course, now that the cat is out of the bag there may be some updated numbers from Sinclair on their operating costs, but they are more likely to start throwing in the kitchen sink to justify it. You know what I'm saying.
'Subscribe today! No more blackout games! See every Cubs game right here!'
Then they'll boast they are providing 24/7 Cubs information, news, and programming. Then they will whine that they had to hire anchors, writers (resume in the mail), staff and buy new HD production equipment. The details! The details!
Pretty soon we will be paying $100 or more to watch the Cubs.  Again, forgive my math but at $100 per subscriber, 10 million fans, Sinclair would rake in a cool billion.
Come clean, fellas- tell us the cost!
So why can't Sinclair be honest about its expected profits?  We know we have the best team in baseball. That they are the most popular and the fan base is massive across the United States. We know this about our fan base because of the over-the-air WGN Cubs telecasts that happened since WGN's inception in 1948. We also know Sinclair is going to make a load of cash off our team and that's okay. Good for them for making a great deal. What we don't know is: how much Sinclair is going to charge us?
Sinclair is being tight-lipped about what kind fees it intends to charge, and it hasn't laid out any plan for nation-wide coverage. Will fans within the city pay less than the fans across the United States? Sinclair isn't letting on.
What about apps, radio and TV combos?
Sinclair hasn't said.
Now don't get me wrong, I'm not looking to get Cubs games for free or buying some AS SEEN ON TV newfangled antenna that will let me get the games without a subscription.  Just as I pay my taxes to have the best military in the world, I'd pay the fees to watch the best baseball team in the world. To me, it's worth spending the money, but others want to pay a 'fair' price to be a Cubs fan.
The biggest mistake Sinclair could make is to think people will be fans at any price. They forget this is the heartland; we can be fans with our hearts and not our wallets.