Chicago Cubs: The significance of the basket at Wrigley Field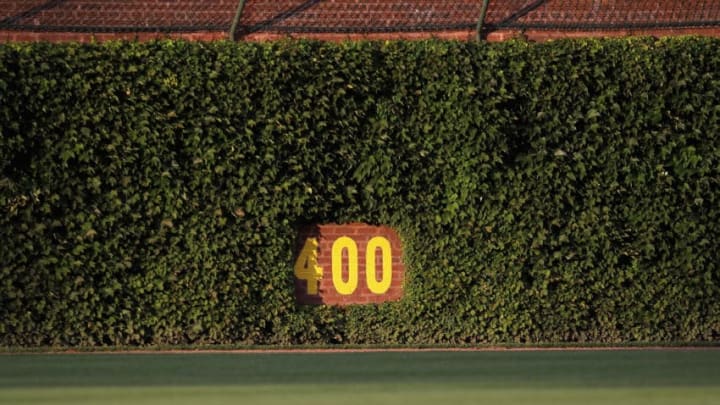 (Photo by Jonathan Daniel/Getty Images) /
(Photo by Jonathan Daniel/Getty Images) /
Chicago Cubs: What the basket brings to the game
Many disgruntled fans can argue the basket at Wrigley Field is the worst nuance of a major league stadium. However, it is one of the coolest features in the game. It is a creation like no other, protruding out of the ivy-covered brick, dauntlessly taunting the outfielders.
More from Cubbies Crib
For the fans, yes it is a deterrent. It, however, keeps a continuity to the experience the ownership wishes to extend, allowing fans to remain front and center to the game without interfering. Fans find themselves on edge, in every fly ball at the wall making for an exciting addition.
There is an unfortunate dark side to the fence as well. Sometimes fans have felt the need to attempt to scale the basket trying to access the field. In a piece from Matt Clapp at The Comeback, on a summer evening in July 2016, a man attempted to jump over the basket during a rain delay and fell to the ground below, severely injured.
Back in August of 1999, a fan decided it was a good decision to scale over the basket in commemoration to Mark Grace and hit number 2,000. Similarly, the man fell and found himself carted off by security. See a common trend here?