Chicago Cubs: The significance of the basket at Wrigley Field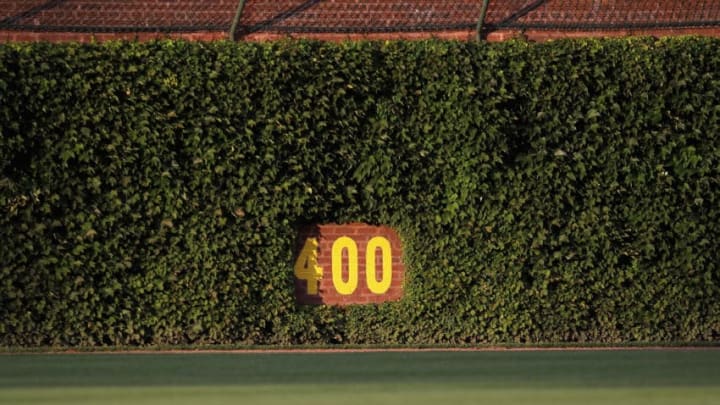 (Photo by Jonathan Daniel/Getty Images) /
(Photo by Jonathan Daniel/Getty Images) /
Over the years, the Chicago Cubs home has seen many changes. One renovation? The outfield basket – something no other big league stadium can boast.
Through the many moons of construction, the home of the Chicago Cubs has inevitably gone under since it became officially known as Wrigley, it has stood firm and grand in the test of time. What is now known simply as 'the basket' didn't come to the Confines until 1970.
Leading up to the creation of the contraption, the stadium, like many others dealt with the challenge of fan interference. Because there was no way of keeping fans separated from the action, incidents of dubious interference along with people falling onto the field led to the basket.
Adding to the deterrence, security cameras were also strategically placed as another measure of deterrence. For the chain link surrounding the ivy in the outfield, it sits higher than the physical wall, as a way to keep some level of assistance in the pitchers' favor. As Wrigley is a small stadium, frequently hindered by shifting winds, any measure of determent will help.