Chicago Cubs: The lopsided Derrek Lee trade revisited 15 years later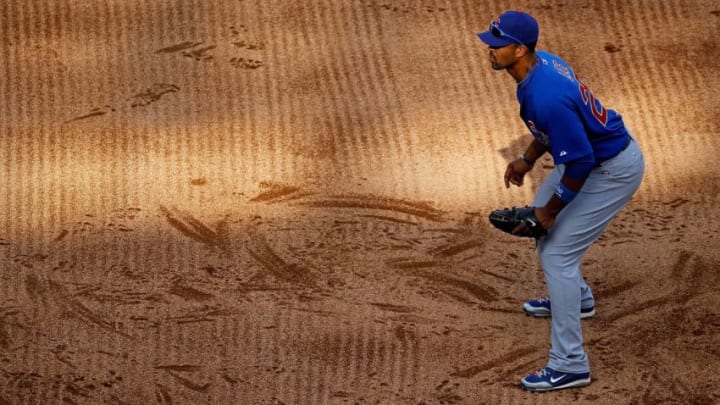 (Photo by Jonathan Daniel/Getty Images) /
Chicago Cubs: Marking the end of his North Side tenure
Lee's 2009 success did not follow him in 2010. In 109 games with the Cubs, he slashed .251/.335/.416 with 16 home runs, one of which was the 300th of his career. The Cubs traded him to the Braves for essentially a bag of balls and Subway coupons to dump some salary in August. Funny enough, he debuted at Wrigley Field as a Brave before a standing ovation. He went to the postseason and the Cubs were, once again, nowhere close.
Cubs fans saw Lee again as a Pirate in 2011 – and he killed them. In five games he hit three home runs (including a game-winning grand slam) and slashed .474/.500/.947. That would be his final year in the majors at age 35.
One cannot help but wonder what he would have done if he did not break his wrist. Regardless he was very good over six and a half seasons. It is hard to believe that Anthony Rizzo just passed him up in games played as a Cub in 2018, it felt like Lee was around longer than that.
Just for fun, here are the compared numbers:
Lee: 924 games – .298/.378/.524 -179 HR/.903 OPS – 2 Gold Gloves, 2 All-Star nods, Silver Slugger
Rizzo: 1012 games – .275/.372/.493 – 190 HR/.864 OPS – 2 Gold Gloves, 2 All-Star nods, Silver Slugger
All told, it's clear – Derrek Lee remains underappreciated all these years later. But what a run he had as the leader of the Cubs infield at Wrigley Field.