Chicago Cubs: The lopsided Derrek Lee trade revisited 15 years later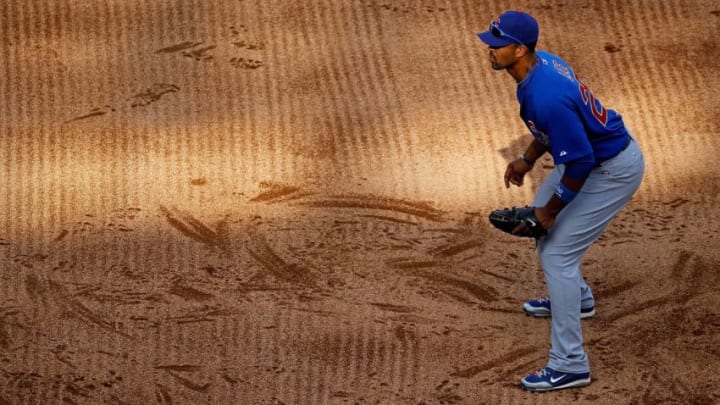 (Photo by Jonathan Daniel/Getty Images) /
(Photo by Christian Petersen/Getty Images) /
On this day in 2003, Chicago Cubs general manager Jim Hendry traded for then-Florida Marlins first baseman Derrek Lee, who emerged as a force in Chicago.
This time 15 years ago, the Chicago Cubs had not forgotten their collapse in the NLCS the month prior. It loomed large in everyone's minds – fans, players and front office personnel alike. Cubs general manager Jim Hendry was not going to let this window get away from him. Instead, he was going to work to improve the team for 2004. He turned to the team that beat the Cubs in the playoffs, the Florida Marlins to add more thump to the lineup.
On Nov. 25, 2003, the Cubs traded Hee-Seop Choi and Mike Nannini to the Marlins for first baseman Derrek Lee. The Marlins had just won the World Series, but they were dumping some salary and honestly this trade was an absolute steal for the Cubs.
When Lee started playing in 2004, some fans could not still help but see the man who wore a Marlins uniform the year before hitting the game-tying double in Game 6 of the NLCS. But time went on and the fans began to love him.
Lee was always a very solid player, but in Chicago, he molded into an All-Star and one of the National League's most productive first baseman. But no matter what he did – and despite outstanding numbers as a Cub (.298/.378/.524 with 179 home runs and a .903 OPS from 2004 to mid-2010), he was always overshadowed by Albert Pujols.
It is also a shame that the Cubs were 0-6 in the postseason with him at first, despite him batting .435 in those six games. He still was loved by many Cubs fans and there are tons of great memories from his career.