Chicago Cubs News: Don't sleep on the Pirates; Pen' improvements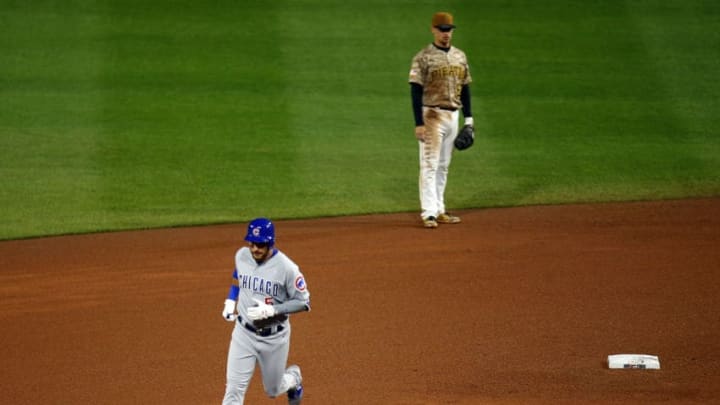 PITTSBURGH, PA - SEPTEMBER 07: Albert Almora Jr. /
You would think that the Chicago Cubs wouldn't have to worry as much about the Pittsburgh Pirates. Especially with the losses of Gerrit Cole and Andrew McCutchen. But don't sleep on them, or that could mean trouble for the Cubs.
With the Pittsburgh Pirates committing to a rebuild, the Chicago Cubs should have to be concerned with them this season, right? Wrong. When the Cubs went through their rebuild, they still made it hard on teams–even though the talent level was far from similar. That's why the Cubs need to be cognizant of the Pirates and what they can still do. Some of the key pieces are gone, but there's still talent in the Pirates organization. And with each trade, more will be coming.
The Cubs made several additions to the bullpen this offseason, including Brandon Morrow and Steve Cishek. And while they didn't add a big name closer–yet, anyway–they still have improved as a whole. With Cishek and Morrow, they'll have the ability to finish games with the personnel they have. Will it be a dominant bullpen? Possibly. But there will still be growing pains early in the season as the Cubs find their identity.
When the Cubs let Rene Rivera go to the Angels, it was a clear sign of what their plans where at backup catcher. Rivera didn't sign for much, and that was as good as knowing what the Cubs had in store–which was likely nothing. There's is always a chance they could pick up a veteran catcher later in the offseason. But it's looking like the Cubs have made up their mind in which route they want to go.
These and other stories you might have missed:
'Pirates could still play spoiler in the NL Central' – Cubbies Crib
'How the Cubs' bullpen will shake out' – Cubbies Crib
'Cubs letting Rivera go a sign of things to come' – Cubbies Crib
'Giant move: Pirates send McCutchen to SF' – MLB.com
'Morneau to retire with sendoff from Twins' – ESPN
#Cubs on Twitter
Next: Lester's impact an added push for 2018
Be sure to check back later today for more Cubs news and analysis! And follow us on our Twitter @CubbiesCrib, like our Facebook page and follow us on G+!