Chicago Cubs connected to multiple players on Day Two of Winter Meetings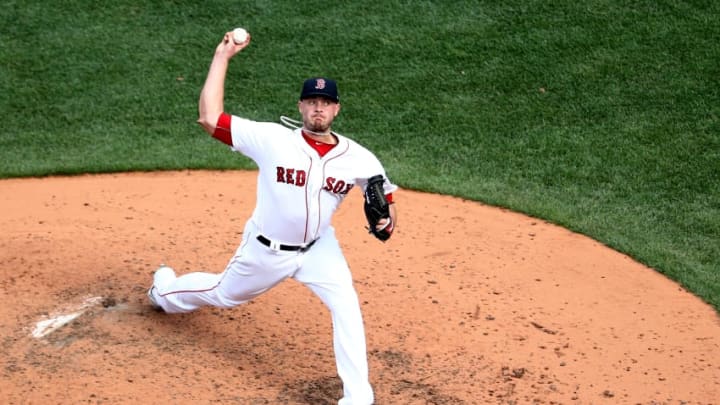 BOSTON, MA - SEPTEMBER 14: Addison Reed #43 of the Boston Red Sox pitches against the Oakland Athletics during the seventh inning at Fenway Park on September 14, 2017 in Boston, Massachusetts. (Photo by Maddie Meyer/Getty Images) /
Chicago Cubs again checking in on Chris Archer this offseason
It seems like right about this time every season, the Chicago Cubs are linked to Chris Archer and the Tampa Bay Rays. Now that Chicago boasts not only a former Rays manager, but now a pitching coach, as well, it's only getting worse.
This is where it gets interesting – and fairly nerve-wracking, as well. According to MLB.com, the Cubs have some level of interest in not only Archer, but closer Alex Colome, as well. Sure, that addresses two major needs – both a starter and closer – but you're gonna empty the war chest to get a deal done.
You're probably thinking I'm exaggerating. But that's definitely not the case. As Phil Rogers points out, it would take a "monster return." Think Ian Happ, Javier Baez, Albert Almora and plenty more. So while the staff gets a shot in the arm, the Cubs' valuable position player depth trends in the opposite direction in a big way.
I still can't see this one working out. Maybe for one of the two, but landing both comes at too steep a cost. And, from the Tampa Bay side of things, I think they get a better return by splitting the pair. Still, with the Cubs needing pitching and their long-documented history with Archer, you can't sleep on this rumor.