Chicago Cubs: It's okay to not hate the White Sox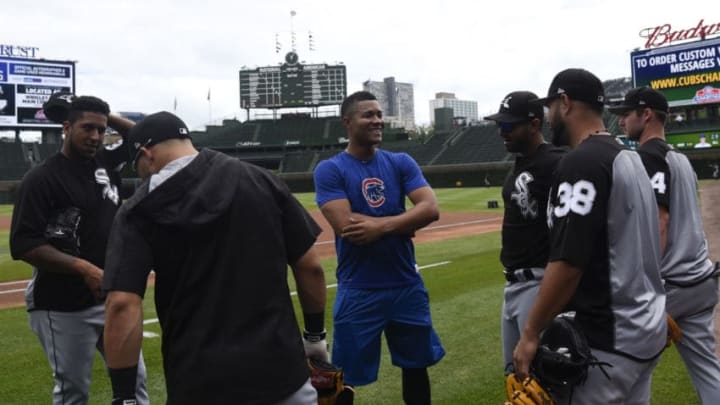 (Photo by David Banks/Getty Images) /
CHICAGO, IL – JULY 27: Jon Jay /
You may look forward to the Crosstown Cup every year and you probably want Cubs players to give (Oh, how I hate this phrase) 110%.
There are two main problems with that.  First of all, the players on both sides don't really care that much unless they grew up in Chicago.  Secondly, they only play one four game series a year!
Rivalries consist of teams that always play each other, either in the regular season, playoffs, or both.  Four games out of 162 aren't going to make this a rivalry.
Keep in mind, just because they are both from Chicago doesn't make them rivals either.  Are the Dodgers and Angels rivals?  Knicks and Nets?  Chargers and Rams?
Next: Arrieta has returned with a vengeance
The Cubs and White Sox aren't rivals, and I know for some of you this article was pointless and you still hate the Sox, but if you truly examine your hate for them, you'll be surprised that they aren't so different from the Cubs.
They both went through a long championship drought, they are and have built through a rebuild, and they both play in Chicago.  Well, would you look at that?
You don't become less of a Cubs fan if you respect and maybe deep down like the White Sox.