Chicago Cubs: Injuries might be reason behind poor play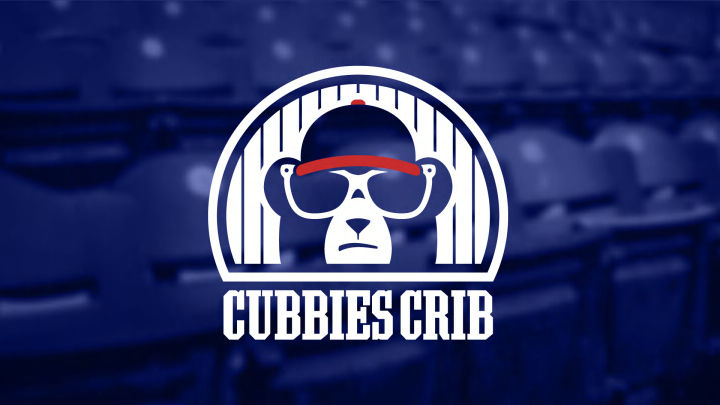 Jun 12, 2017; New York City, NY, USA; Chicago Cubs starting pitcher John Lackey (41) reacts after giving up a solo home run to New York Mets shortstop Asdrubal Cabrera (13) during the second inning at Citi Field. Mandatory Credit: Adam Hunger-USA TODAY Sports /
It's no secret that the Chicago Cubs haven't played to their abilities this season. Now, we might have at least some reasons why according to Chris Bosio.
Chicago Cubs pitching coach Chris Bosio was on The Mully and Hanley Show this morning on 670 The Score. Bosio talked about the Cubs poor play this season and shed some light on a couple of reasons why.
Usually, when a team struggles, injuries play a big factor. While the Cubs have been able to avoid some big injuries, a few players have some nagging injuries that are affecting their performance.
Starting Rotation Banged Up
While Brett Anderson's DL stint is a non-factor, three other Cubs starters have injuries that are affecting their performance on the field.
Kyle Hendricks went on the DL last week with some inflammation in his right hand. The Cubs were hopeful that it would clear up quickly, but now it could be a bigger issue. Hendricks threw a side session yesterday and felt some discomfort.
That doesn't sound good, and this is coming from the Cubs' pitching coach. Jesse Rogers of ESPN further tweeted today:
Hendrick's already had an MRI that did reveal some minor damage but the Cubs thought it would heal quickly. That has not been the case and Mike Montgomery is going to remain in the rotation right now.
Jake Arrieta revealed after his start on Sunday that he had a cut on his finger that was affecting his grip. However, Bosio this morning indicated that this cut had been a season-long issue:
That's not good news for Cubs fans. While Arrieta is leading the team in wins (six), his velocity has been down, and he's allowed eleven home runs in 13 starts. With an ERA of 4.68, he's hardly been the dominant force that the Cubs have been used too and has been a big reason for the rotation's struggles.
And then comes John Lackey. While Lackey might not be physically injured, Bosio suggested that his age is catching up to him.
Bosio further mentioned that Lackey is very hit and miss and most of his mistakes are leaving the park. Home runs have been a big problem for Cubs starters this season.
Unfortunately, Lackey's body is not going to magically start cooperating at age 39, but hopefully, Hendricks and Arrieta will get past their nagging injuries soon.
Zobrist wrists still a problem
Ben Zobrist is currently 5-for-49, which amounts to a slash line of .102/.228/.184 since May 25th. This came right after Zobrist was on a 20+ consecutive game on-base streak. We know that Zobrist has been battling a wrist injury at times, but again, Bosio said its been since spring training.
That sounds a little more serious to me. Zobrist is out of the lineup today, and the Cubs could be making a decision on him soon. Personally, I think it's time to put him on the DL and give him some time to let that heal. Batting .102 is not going to help the offense. While there is no prize stud in Triple-A, you would think that Tommy La Stella or Jeimer Candelario would provide a little more offense than Zobrist has. It could allow Ian Happ to play every day too, although he's been off at the plate as well.
Next: Butler has opportunity to be a solid starter
So, nagging injuries have been the story of the season for the Cubs and could be a reason for the struggles in the rotation. It still doesn't fully explain the inconsistent offense, but things tend to go hand in hand. If pitching starts coming around, it's likely the offense will too. The Cubs need just to keep grinding out until everyone is healthy and Bosio indicated that they are.