Cubbies Crib talks Joe Maddon with Rays Colored Glasses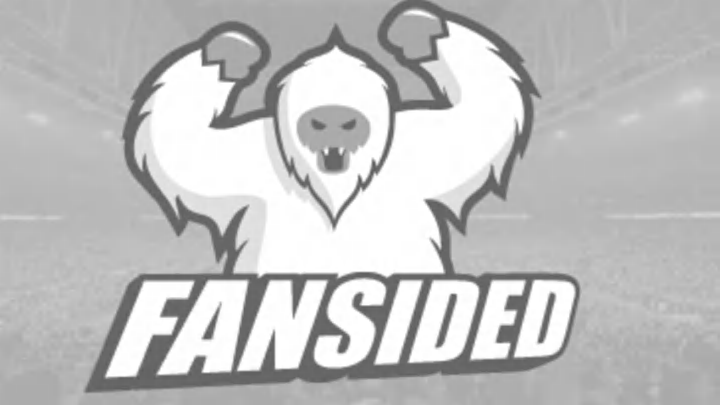 With a final answer on whether or not Joe Maddon will become the Chicago Cubs manager reportedly just days away, we decided to sit down and talk about the former Rays skipper with the editor of Rays Colored Glasses, Robbie Knopf in an exclusive one-on-one interview.
What was the reaction of Rays fans when Joe Maddon announced he was leaving? Also, this coupled with the loss of Andrew Friedman – how are fans looking at 2015?
The knee-jerk reaction to the Maddon news was complete panic. When Friedman left, the Rays still had Maddon, but suddenly the Rays had lost two of the critical figures that had taken them from one of the worst teams in baseball to among the best. People wondered whether this was the end of the Rays' run of success and whether 77-win seasons like 2014 would be coveted in a few years as the team begins a lengthy rebuilding process. Some fans are still angry and say they won't be watching or attending games next season.
If the Cubs do indeed land Maddon, they would be creating the perfect clubhouse environment for their promising young team.
Then, after a while, many Rays fans came to their senses. It was tough losing Maddon and Friedman, but the Rays' rotation remains outstanding, the bullpen will rebound and the offense will inevitably be better than last year. Maddon and Friedman were crucial to the history of this franchise, but the Rays have the pieces to continue competing without them. Another sub-.500 season – or even less than say 88 or 89 wins – could cause people to lose their faith in a more permanent sense. On the other hand, the type of Rays season that we've been used to seeing in recent years would get the fans who left back on the bandwagon before long.
How was Maddon's tenure in Tampa Bay?
Maddon's tenure with the Rays was a dream. 2006 and 2007 seemed to be more of the same, but 2008 changed everything and Maddon was a major reason why they continued contending even after that. Rays fans would have loved to come away with a championship, but that's about the only complaint against him.
What would he bring to an organization like the Cubs – with young talent, a large market and a flexible payroll?
If the Cubs do indeed land Maddon, they would be creating the perfect clubhouse environment for their promising young team. Maddon has always kept things loose and comfortable, always making sure his players know that he believes in them and never putting unnecessary pressure upon them. That is something that would be perfect for players like Javier Baez and Jorge Soler, and it also gives Theo Epstein and the Cubs front office more leeway in their free agent signings. If a player has a perceived attitude issue, Epstein can sign him and be reasonably confident that Maddon can get the most out of him.
Maddon is a mentor in his own right, but he also does a nice job knowing when to keep his distance and let the veterans of the team do their thing. Maddon doesn't have to be in complete control and was totally fine with giving James Shields influence over the Rays' young pitchers, and a similar situation should come about with a pitcher like Lester or Shields who signs in Chicago as a free agent this offseason.
What are his biggest strengths and weaknesses?
Maddon is excellent at finding playing time for every player on his roster. No one is better at utilizing the versatility of his players to give everyone their at-bats. He never leaves a player stuck on the bench for long to ensure that no one is rusty and everyone is playing to their best of their abilities as much as possible. Maddon will find the best possible lineup to help your team win game after game no matter how much effort it takes to move the different pieces around. It will be a thrill seeing his skills adapted to the National League, where pitchers hitting will give him another avenue for more creativity.
Finally, we have to talk about all the themed road trips that Maddon runs. In addition to being another way that he keeps his players relaxed, it will lead to plenty of funny pictures for Cubs fans to success if he does indeed join the team.
More from Chicago Cubs News
If we are going to talk about negative traits, sometimes Maddon has a little bit too much faith in the players on his roster. It is nice that he won't make a knee-jerk reaction and take a player out too soon, but this season, Grant Balfour and Joel Peralta were perfect examples of him relying on players past the point where everyone else has lost hope.
In addition, Maddon got a little desperate this year when things were not going well. He brought in a Seminole medicine man, and while the team did (probably by chance) do better afterwards, people got the perception that he was too focused on all this crazy stuff when he should have been focusing more on improving his team on the field. Maybe that criticism was unfair–Maddon did a great job leading the team back to .500 after they had they worst record in baseball on June 10, and of course, we can discuss September 2011. But while Maddon is excellent at creating and sustaining a winning culture, it is not entirely clear that he is the guy you want when your season starts going poorly.
For the latest Tampa Bay Rays news, be sure to check out Rays Colored Glasses. You can also follow the site on Twitter or like the RCG page on Facebook. Knopf himself can be found on Twitter here.