Javier Baez will start at second base for Cubs in 2015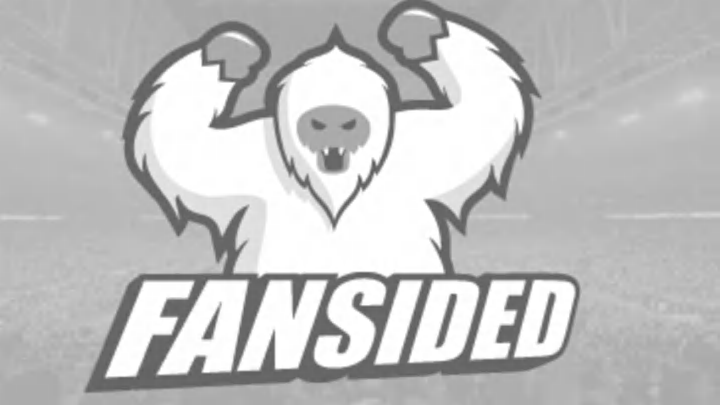 It appeared to be the 'Year of the Rookie' for the Chicago Cubs in 2014, as a handful of prospects such as Javier Baez, Jorge Soler, Arismendy Alcantara, Tsuyoshi Wada, and Rafael Lopez made their big league debuts.
Now according to Cubs' insider Patrick Mooney, Baez is expected to start at second base for the team in 2015.
""Javy is very likely to be given the opportunity to show how he can make those adjustments," Cubs President of Baseball Operations Theo Epstein told reporters on Tuesday."
The press and Cubs fans across the country and globe were anticipating the arrivals of both Baez and Soler, knowing how deep this franchise's farm system happens to be. On Aug. 5, the Puerto Rican-born Baez hit the ground running against the Colorado Rockies, smacking what would prove to be a game-winning home run in the 12th inning.
Baez became the first rookie since Detroit Tigers' own Miguel Cabrera to hit an extra innings home run in their Major League debut. Just two games later, the 21-year-old phenom was at it again, recording his first ever multi-home run game as he launched two against the Rockies that day, becoming the first player since former St. Louis Cardinal and Chicago White Sox Joe Cunningham did it back in 1954. Just when fans took notice to the noise he was making, he continued to put his name in the record books after finishing with five home runs in his first 14 games.
Before Baez, Illinois native Jason Kipnis was the only second baseman in league history to accomplished this feat, having done so in 2011, becoming the second player to do so in nearly 100 years.
""Javy is very likely to be given the opportunity to show he can make those adjustments at the big-league level," Epstein said."
Despite finishing his half-season with the Cubs with nine home runs, and 20 RBIs, his batting average wasn't all that great. In 213 at-bats, Javy managed to strike out 95 times and recording just 36 hits to finish with a line of .169/.227/.324.
Not only did Baez display a couple things that needed to be tweaked on offense, but defense as well. In the 52 games he has played, Baez committed 10 errors at both shortstop and second base, fielding .957 (2B) and .964 (SS) while finishing the year at short after Starlin Castro fell to an injury.
There's no promising that he's going to end up having a gold glove like former Cubs' second baseman Darwin Barney, but there's definitely room for tons of improvement. Remember, Castro committed a handful of errors in his Major League debut but turned things around as time went on, finishing the year with only 15.
""He's got some of the best raw ingredients to work with in all of Major League Baseball. But his approach and some mechanical things need to be tweaked," said Epstein of the organization's young infielder Baez."
So if you thought watching Baez was something exciting to watch in only 52 games, just wait until 2015 where he'll likely have the opportunity to show what he has to offer as an everyday stater.